Meet The owner of Elite Carpet & Upholstery Cleaning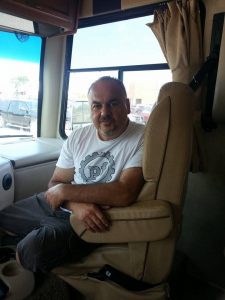 Professional Cleaning
Small business owner has its rewards.  Conclusion of carpet steam cleaning appointments produce 100% professionally cleaning.  The servicing of carpet cleaning also includes attention to very detail.  Over 30 years in the business people are still receiving calls from very confused.  For example "Company ABC price is much lower than yours" is a common phrase that is heard.  In the first place, our company prices are fair and reasonable.
Once customers over the years they see how much work is involved.  Customers at the end, see the result of the cleaning it all makes sense.  Subsequently the phrase that is very popular among new customer.  "I've never seen any other company do what you did."  Lastly, the most common word is "That's it for all that work."  We Choose our customers.  Phone conversation is used to qualify the clients.  We are not desperate business, we only need quality human beings. We do not appreciate being subject to abusive clientele.  Just like the customers that call us, we are very picky.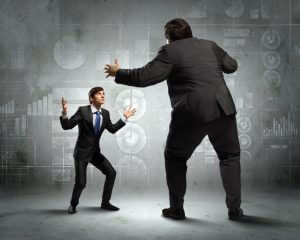 Problems and Confrontations Business owner
The person you see is the kind of man that likes to avoid problems and confrontation.  Over 30 years of communicating with people. Come to realization all Customers are different.  Some customers are appreciative, and some are rude.  Customers have the gift of causing stress and grief.   Love to refer rude individuals to the competition; Original way of thinking is. "You both deserve each other".
In 30 years of beings a Business owner of Carpet & Upholstery Cleaning business.  For the most part, has been a struggle competing with the big  carpet Cleaning franchises.  Mirror has reflected, hundreds of grey hair trying to educate.  Teaching people the art of getting what you pay for.  In addition not getting subjected to being robbed, in this service world.
 Customers Are Not All The Same
Personally as a  Business owner, when I hear customers saying these phrases. "The rooms are very small can you do better than that"." last company only charged me" . "How about you do it for this price" . "That's too much for 2 rooms".  Speak to me in a manner of becoming  their personal servant, rude and obnoxious people.  MY REPLY ".  How soon would you like this work performed?"  Whatever time frame they I reply. "  I'm sorry our next appointment is in middle of 3 to 6 month from now.  "we would suggest you could call our competition.  Competition  will be more than happy to help you, good luck".
We perform high quality Carpet Cleaning: Upholstery Cleaning and Tile Grout Cleaning.  We do quality at an affordable price. In addition, there is nothing cheap about our company.  The moment the $65 K Truck Mounted van pulls up in your driveway.  Customers quickly realize, that we use the best quality of equipment.
Middle Class Business owner
Not rich, own a business, accordingly called, Middle class, and if anyone remembers, what it is any more.   Live in a 1200 Square foot home, not so prestigious part of town. Live with lovely wife, and now son Brandyn, and beautiful girl Jessica. Lastly our dog Bella, cannot forget Tommy our previous dog, resting in Doggy heaven.  I don't have all the richly things that you would associate with owning a business.  As a result able to go to bed every night, knowing I did not take advantage of anyone person. Sleep with clear conscious.
love servicing  customers with their carpet & Upholstery cleaning needs over the years. Customers are my extended family.  To summarize, most customers have loyal from the day I started knocking  on their. Knocking door to door trying to start a small family carpet & upholstery cleaning business.  Finally I have the American dream, being a Business owner "Debt"